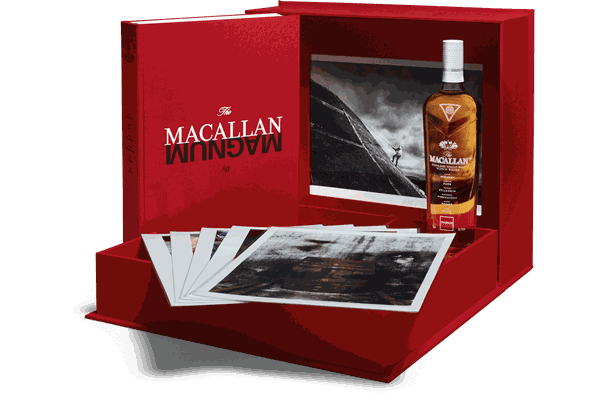 Edrington has revealed details of three new limited-edition expressions from its single malt whisky brand The Macallan, which will be available in travel retail later this year.
The third new expression is the Macallan Masters of Photography: Magnum Edition (43.7% ABV), the seventh limited edition release in its series.The packaging and enclosed materials are a collaboration between The Macallan and well-known photographic cooperative Magnum Photos, whose photographers captured images of the various stages, and the people involved, in the new distillery venture. The single malt is housed in a bottle engraved with The Macallan and Magnum logos and the names of the six photographers involved in the project: Steve McCurry, Martin Parr, Paolo Pellegrin, Gueorgui Pinkhassov, Mark Power and Alec Soth.
The Magnum Edition is presented in a gift box together with six collectible prints taken and signed by the photographers, and a hardback picture book containing some of their images. Just 2,000 units of Masters of Photography: Magnum Edition will be available globally, each priced at US$3,500.
read more here