At last night's Infinity Awards, ROSEGALLERY artist Graciela Iturbide was honored by the International Center of Photography with the Cornell Capa Lifetime Achievement Award. Iturbide is the recipient of numerous prizes including W. Eugene Smith Memorial Foundation Award; the grand prize for the Mois de la Photographie in Paris; the Hugo Erfurth Award in Leverkusen, Germany; the International Grand Prize in Hokkaido, Japan; the Rencontres Internationales de la Photographie Award from the City of Arles, France; the Guggenheim Fellowship; the Hasselblad Award; and the National Prize of Sciences and Arts in Mexico City.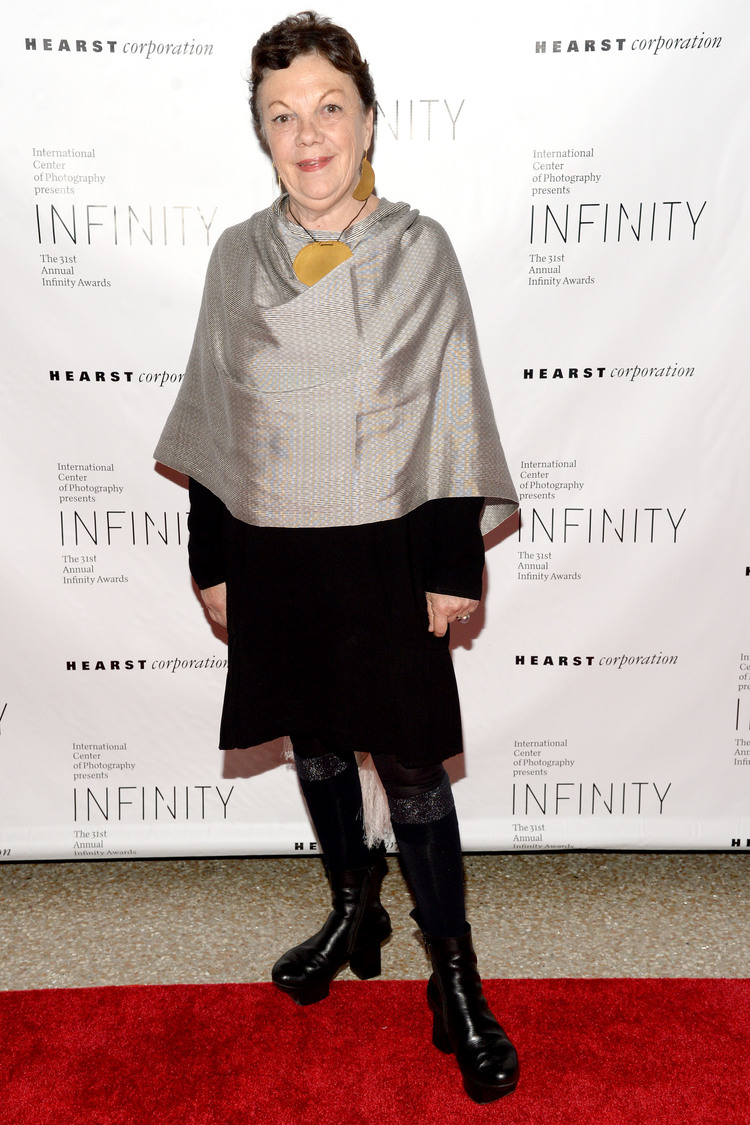 Image: Patrick McMullan
ICP Curator Pauline Vermare talks to Graciela Iturbide:
How long have you been a photographer?
Forty-six years.
What inspired your turn to photography?
I studied cinematography for two years and I was then fortunate enough to meet Manuel Álvarez Bravo. I went to his classes and when he asked me to be his assistant, the world opened up for me. I left film school and started working for him and that's when I decided to become a photographer.
How do you use new technologies and social media in your work?
I don't. I'm still working in analog formats with the notion of time that I learned from Álvarez Bravo. For me, the process is a ritual: going out to take photos, developing, choosing photos from the contact sheets, and afterwards choosing the series that I like.
What are you currently working on?
I'm always working on my archives, like I said, choosing photographs for different projects. I spent some time in Japan for a residency at the beginning of 2015 and that gave me the opportunity to photograph there. I have an upcoming exhibition in Chile in mid-May and I will travel to Spain in October.
What advice would you give to the new generation of photographers?
Always have passion and discipline.
A few words about ICP and its place in the world of photography?
I'm very fond of ICP. It has been an important center to learn about photography and to show the work of photographers from all over. I think it's an obligatory reference in photography around the world.
For more info on Graciela you can visit her artist page, or check out this great retrospective of her work, available in our online bookstore. Many thanks to the International Center for Photography for the information provided in this article.